At Least One Dead And Two Injured In Germany 'Syrian Refugee' Machete Attack
Brietbart London
http://www.breitbart.com/london/2016/07/24/syrian-refugee-machetes-woman-to-death-injures-two-more-in-germany/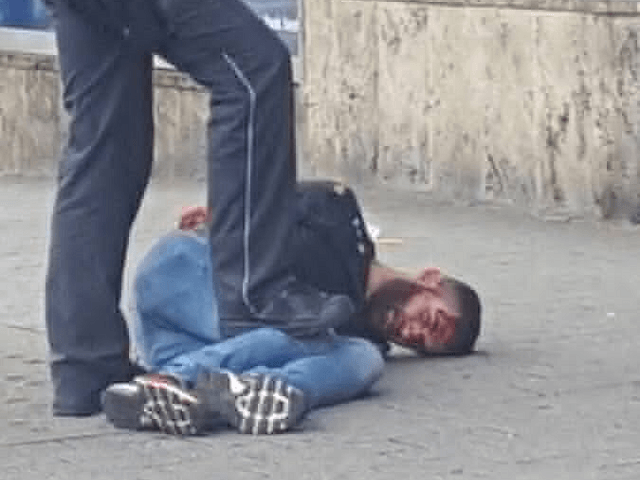 A woman has been killed by a Machete-wielding male in Reutlingen in Baden-Württemberg, Germany today in a brutal attack that saw another two injured.
While there are no exact details of motive to the attack yet, pictures uploaded to social media show a young bearded man in the process of being arrested and German police have told media that the perpetrator was a "Syrian refugee" who "acted alone", reports theFrankfurter Allgemeine Zeitung.
The killing started this afternoon in a local snack-bar according to reports in Sueddeutsche Zeitung after a "dispute" broke out between the perpetrator and others. The paper reports one woman has died, while another woman and a male are injured.
And Obama and Hillary want to continue bringing in thousands more of these Muslim savages. Its time to vote Trump if you want an end to this lunacy.