Gatestone institute
The Vatican failed in an attempt to cover up the contents of a prayer by a Muslim cleric at an interfaith "Prayer for Peace" service held in the Vatican garden on June 8. Departing from a pre-approved script, the imam recited verses 284-286 of Sura 2 from the Koran, the latter part of which calls on Allah to grant Muslims victory over non-Muslims.




Danish police raided a mosque in the Vibevej district of Copenhagen after a passerby allegedly saw weapons being carried into the complex.




"We now have hundreds of jihadists and thousands of sympathizers. This naïve Cabinet's inaction is inviting an attack in the Netherlands." — Geert Wilders, Dutch Freedom Party.




Conference attendees called on the Spanish government to sponsor an official study aimed at finding ways to bring European food standards into compliance with Islamic Sharia law.
"These show very clearly that the Turkish premier has brought the election campaign to our country and created unrest with this. We reject this. And I can only say that respect for a host country looks clearly different."
"There is a term, political correctness. This term I consider to be a euphemism for political cowardice. Therefore, let me not be cowardly."
"The Secretary General reiterated that Islam is a religion of peace and tolerance and that terrorism should not be equated to any race or religion; a stance upheld by all major UN texts on the subject of countering terrorism. He added that the OIC countries share a profound respect for all religions and condemn any message of hatred and intolerance."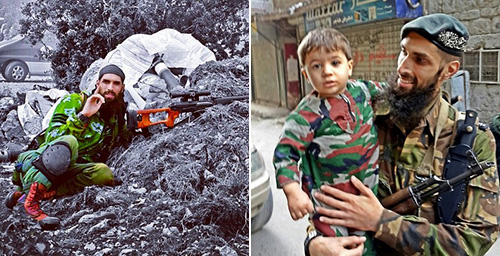 The Dutch-Turkish jihadist known as Yilmaz is one of about 130 Dutch jihadists who have travelled to Syria.
http://www.gatestoneinstitute.org/4514/infidel-decapitations-halal-sex-products